Welcome to our home. This is our -our space is all about creative reuse, personalization, vivid colors, bold patterns, worldly and thrifted finds, and lots and lots of plants–my style is tropical and bohemian, very vintage and very cozy. Jungalow is about bringing the eclecticism of nature and the wild–indoors. I hope you enjoy the tour!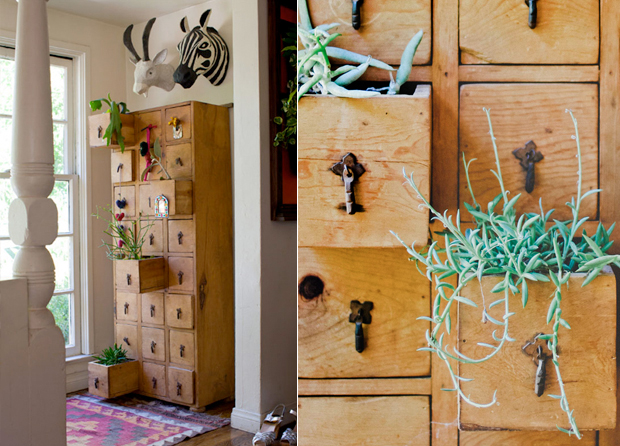 Here I've transformed a vintage cubby cabinet into a little vertical garden…and finished of the look with a couple of recycled newspaper heads from Anthropologie. Succulents don't need a ton of water and live happily in the cubby planters.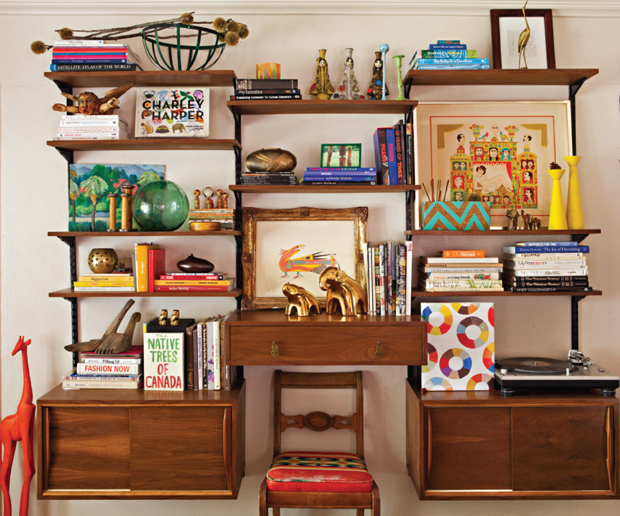 We had this mid-century style custom wall unit built for us by a local LA craftsman.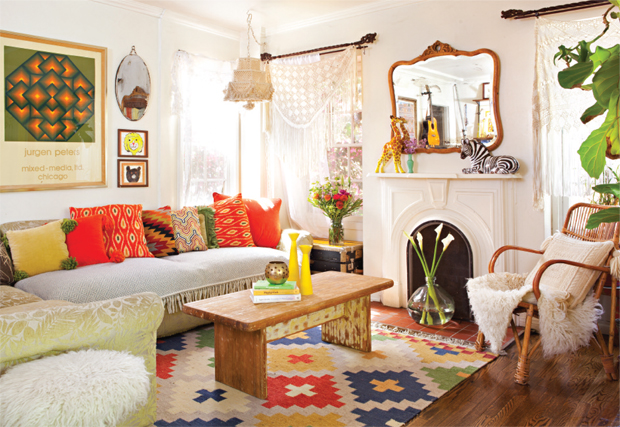 The living room is a riot of color and pattern, a Mexican vintage rug, and a host of pillow I schlepped back from Turkey.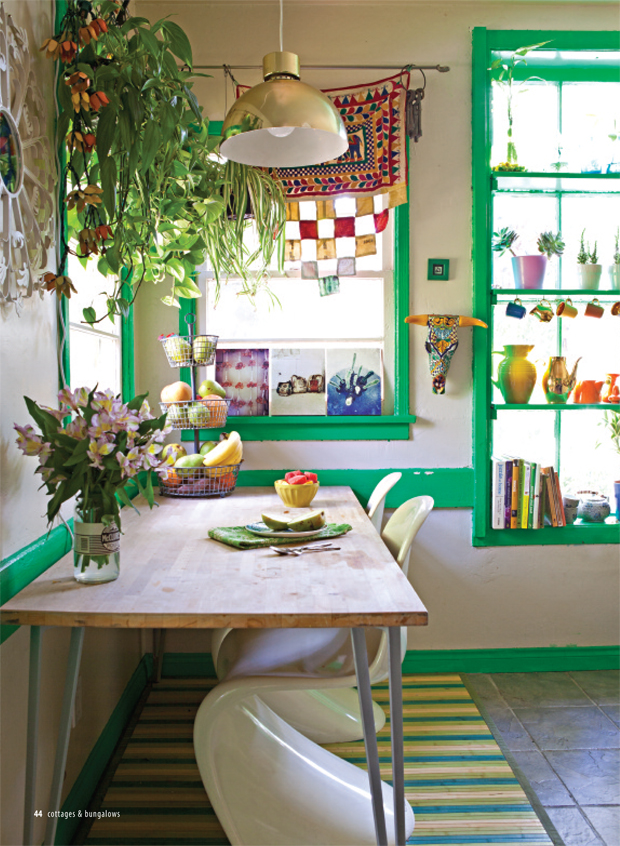 We painted the kitchen green because we wanted it to look like a greenhouse.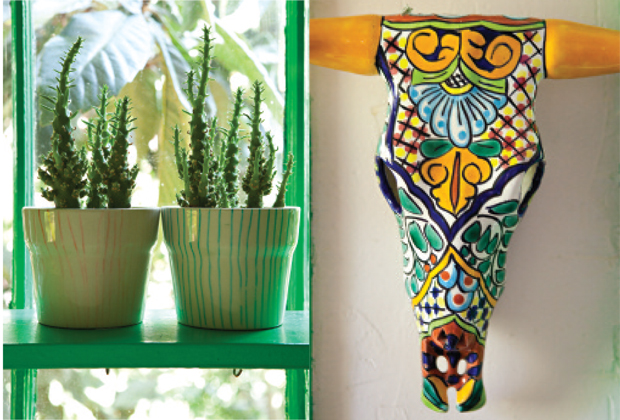 In the bedroom, we've painted over old thrift-store furniture…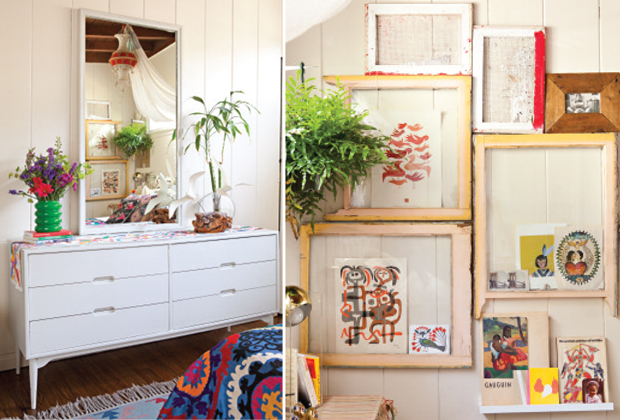 And a cluster of old windows works as a wall installation for rotating art.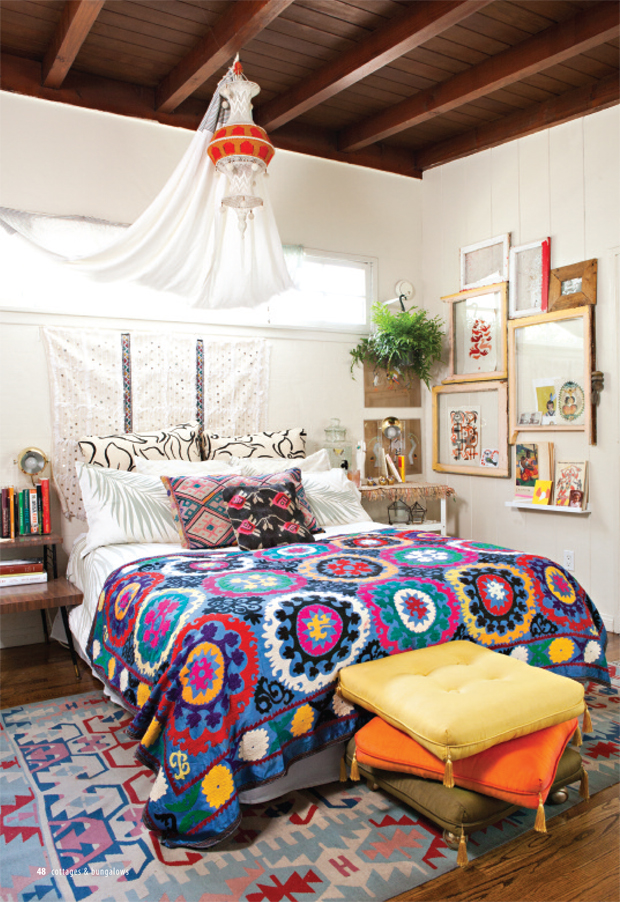 A vintage suzani cover and a Turkish towel hanging over head make my bedroom feel like a wild retreat.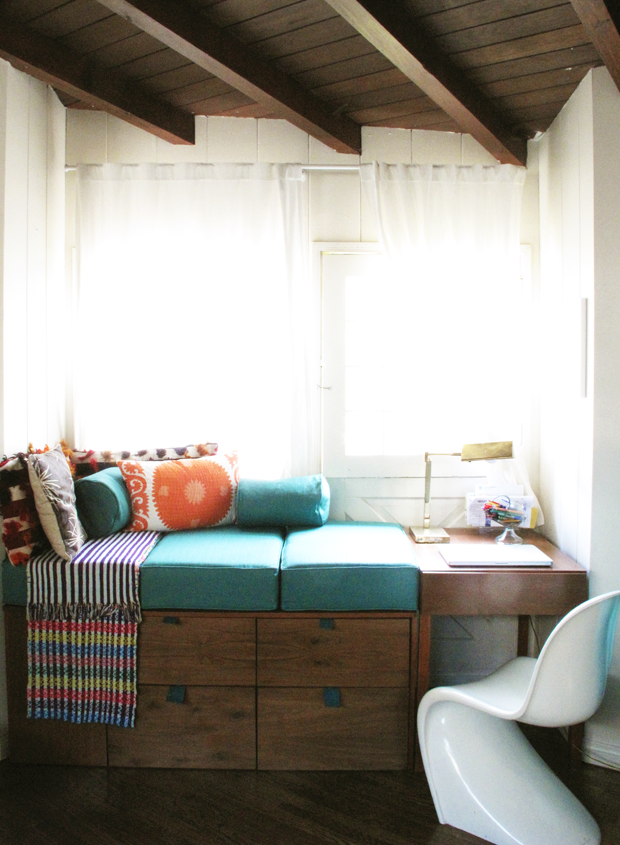 The same guy who built the shelves in the living room built this window seat/desk that I designed.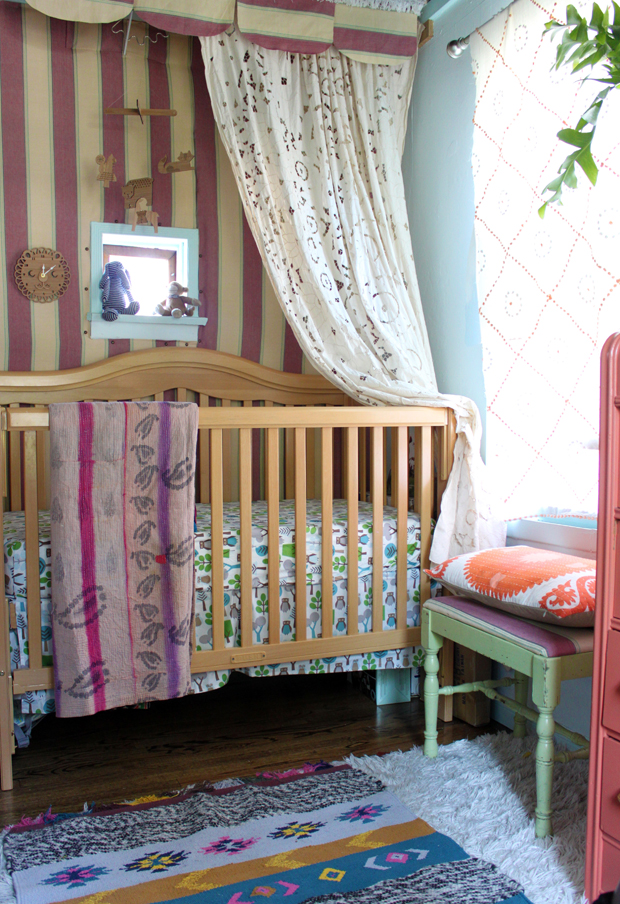 And Ida's room used to be my closet, but I upholstered one wall….and added a mix of new pieces and craigslist finds….
To complete her little homey space.
I hope you enjoyed the tour!
Photos by (from top to bottom): 1 (left) Teri Lynn Fisher for Anthology, (right) Dabito, 2-9 Bret Gum for Cottages & Bungalows, 10-11 Justina Blakeney.