1. Use a simple split-leaf philodendron leaf in a vase in place of flowers on the bedside table.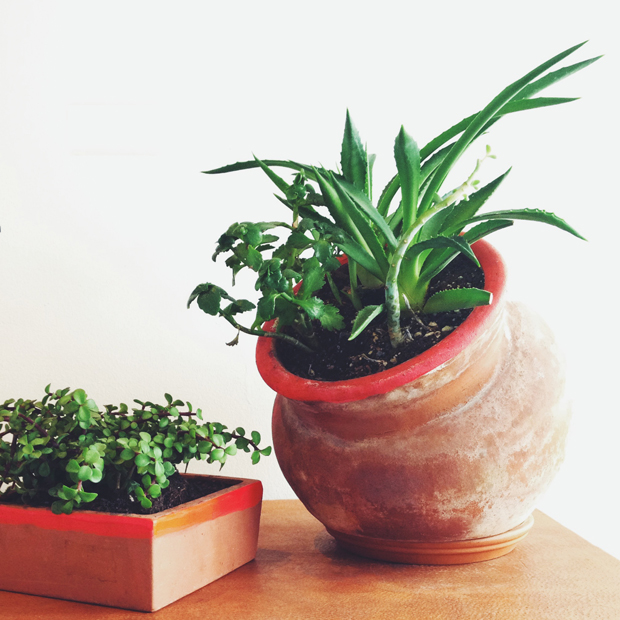 2. Paint the rims of a terracotta pot for a fresh take on planters this spring.
3. Use egg cups as succulent planters.
4. Create a vertical garden easily by covering floating shelves with wooden pieces that have holes cut out for potted plants.
5. Use stoneware pottery with rocks and crystals to create chic little cacti gardens!
Photography by J. Blakeney